Understanding Tilt-in-Space vs. Recline Strollers
Tilt-in-space and reclining special needs strollers are beneficial for people who require more support in maintaining a seated position. They are reclined and/or tilted for people who need help holding their heads or trunks upright against gravity. These special needs strollers are also ideal for children who tire easily and need to be positioned back to rest.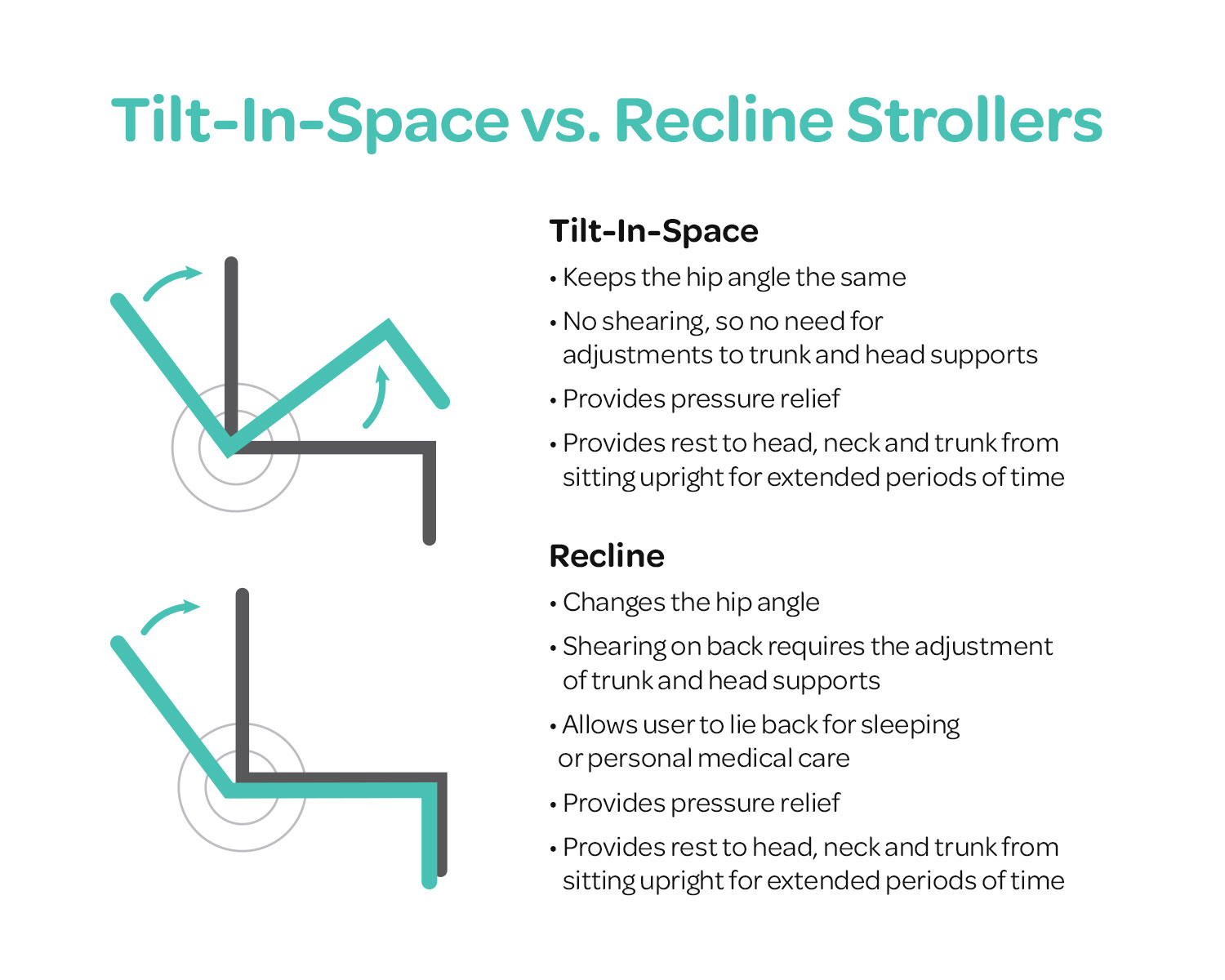 Special Consideration: Purchase a reclining stroller to make assisted toileting easier once traditional public changing tables are no longer an option.
Please contact us if you have any questions about Tilt-in-Space or Recline Strollers.
Click to locate Tilt-in-Space Strollers
Click to locate Recline Strollers
With Patience and Understanding,