Living With...Traumatic Brain Injury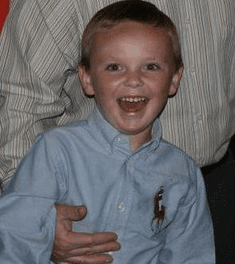 "Hello! My name is Reece and I am 8 years old! When I was born, I was a health happy baby. Just before I turned 5 years old, my family's vehicle was hit by another car. The impact happened on my side and left me with skull fractures and Traumatic Brain Injury (TBI). My family has made every effort to help me get the best therapies and adaptive equipment to help me increase my independence every day!"
After the accident, Reece had to start to learn many basic skills that he had mastered as a young child. For mealtimes, he was initially fed through a feeding tube. As time progressed, so did his eating skills, from pureed foods to solid foods. He is now able to sit at the table with his family in a kitchen chair and eat the same food they do!
The neurologists had initially told them that whatever gains in skills Reece achieved in the first year would probably be all the progress that they would see. Reece's family decided that they didn't want to "give up" that easily. They were determined to find ways to help Reece increase his independence for years to come. Once Reece returned home from the hospital, his family converted their 3-car garage into a "therapy center" for him.
Reece uses a wheelchair for school, but at home, it's "off limits". There are many other pieces of equipment for him to use: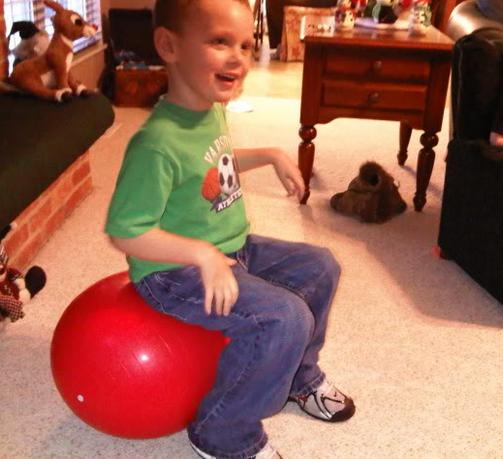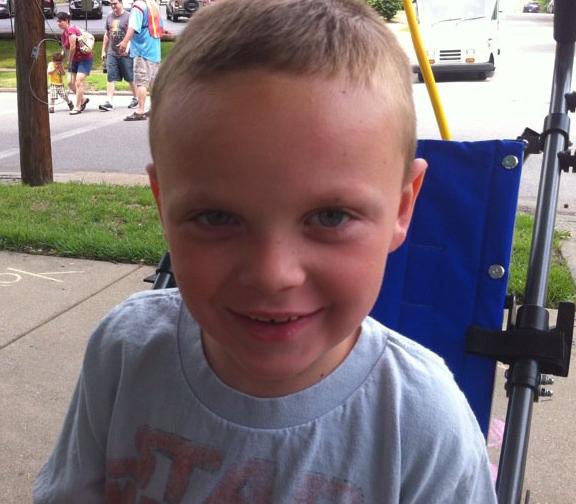 Reece also loves swimming in the pool with his floaties.
Reece's Dad says that they are motivated to give Reece whatever he needs to be as independent as he can be. They have tried many types of innovative therapies including: Stem Cell Transplant from Reece's own hip bone marrow, Hyperbaric Oxygen Chamber Treatments, a Baclofen Pump, and Suit Therapy. With each therapy intervention, the family has seen positive gains in Reece's abilities.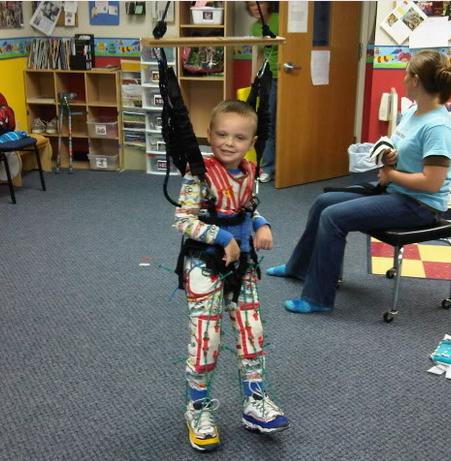 When asked how Reece's injury has affected the family, Reece's Dad explained that they all enjoy their time together more and enjoy the simple things more. He also said that the biggest change for them is that they don't take health for granted.
Reece's favorite thing…his younger brother Harry! They are 20 months apart. They enjoy Star Wars, Phineas & Ferb, machinery of all types, especially tractors.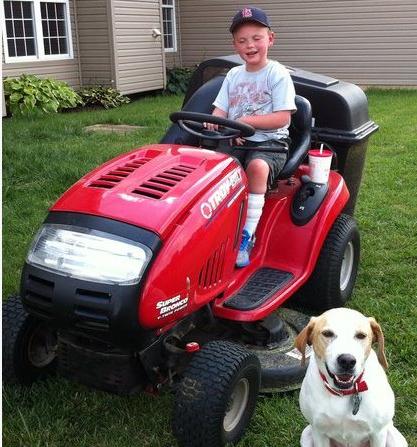 At this point, Reece uses a communication device to express his wants and needs. Harry is also able to understand some of Reece's non-verbal cues and vocalizations…like "it's my turn on the ipad!"
Reece's Dad says that Reece "still looks, sounds and laughs like Reece"! His personality shines for all to see…especially at school where he's a "rock star". Apparently Reece can't go down a hallway without getting "high fives" from all of the students! Reece touches everyone's heart with his smile, hard work ethic, and determination!