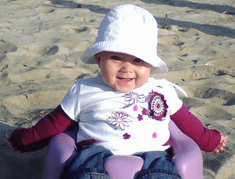 This is Emma and she is 18 months old. When Emma's parents had an ultrasound 4.5 months into the pregnancy, they found out that she had Spina Bifida. Their reaction was a typical one. "There had to be a mistake, things like this did not happen to us. I don't think there are words to describe the emotions a person has when told something is 'wrong' with their child." When they met Emma face to face, they found their amazing little girl, affectionate and lovable and always making people laugh. "Emma loves her family, extended family and just people in general. Anyone who meets her loves her. You just can't help it." Just look at this smile…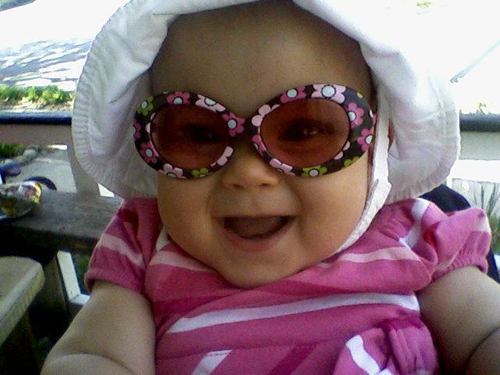 Currently, Emma receives Physical Therapy twice a month. She is working on independent mobility since she does not have voluntary movement from her knees down. Emma loves to be around her brothers.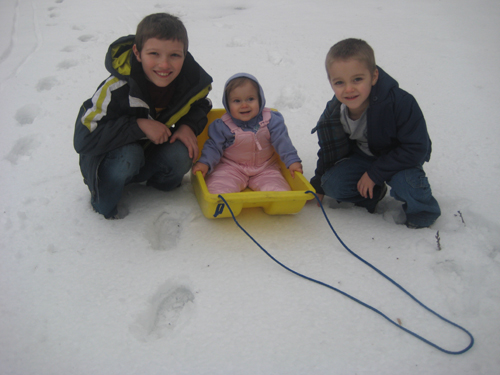 Her Mom explained that she quickly learned to find a way to reach her brothers across the room…via stealthily rolling. Her other independent milestone was figuring out how to sit up on her own. She gets into a crawling position and then pushes herself backwards into sitting on her knees.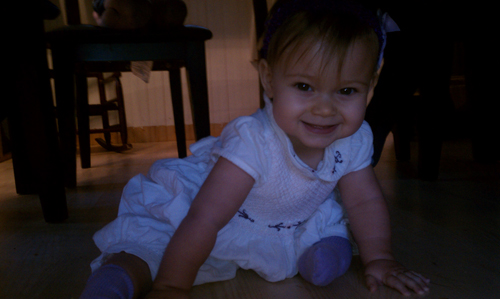 Her latest goad is standing with help while she wears her braces. This is an example of a KAFO (Knee-Ankle-Foot-Orthosis).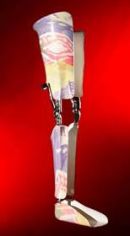 Emma's Mom is interested in eventually exploring swimming as a physical activity for her as she grows older. Swimming helps with arm strength, cardio-vascular health, and overall body fitness. It is also a social outlet for many people.
Emma's Mom summed up what she believes is Emma's inspiration to others: 'Emma's challenges have made her more thoughtful and good natured than most her age. They have also made Emma stronger and more compassionate towards others. She always has a smile that shows through her eyes and her whole face. Emma's Mom hopes that inspires people and helps to put all of their obstacles, whatever they may be, into perspective."
When we asked Lizzy 'What is the most rewarding part of having a child with special needs?' She answered with, "Whether it has anything to do with Emma's disability or not we could not ask for a sweeter daughter." We couldn't agree more!