How To Choose the Best Stroller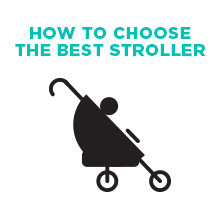 With so many special needs stroller options available, finding the best one can be an overwhelming task. There are a few basic questions that you need to ask yourself. Here are four to get you started.
---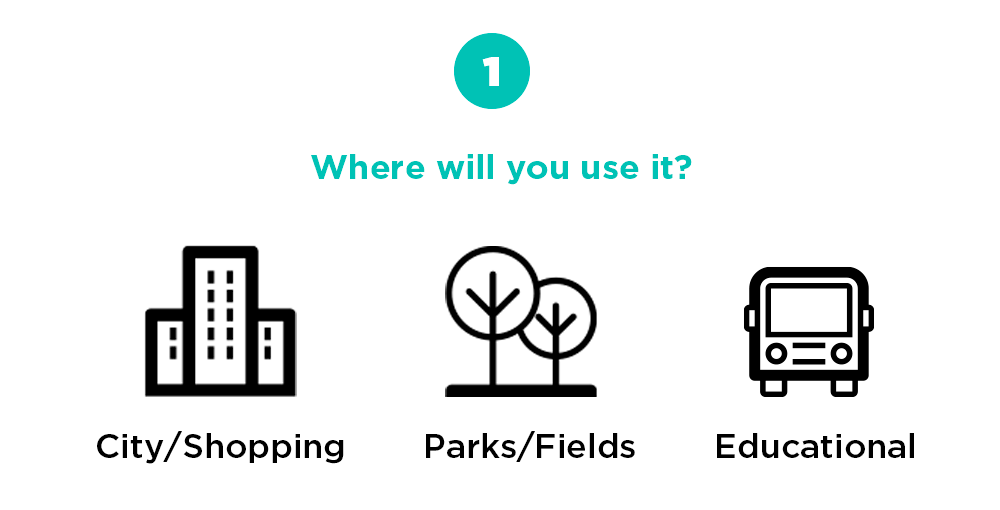 City/Shopping: If trips to the grocery store, doctor's office, therapy center or the shopping mall seem to be on your daily schedule, then you'll want to consider Stroller Style Pushchairs. These strollers feature light-weight frames, compact-folding frames for transport in your trunk, and swivel front wheels for maneuverability.
Parks/Fields: For outings to the soccer field, playground, or walks through the local nature trail are more your speed, All-Terrain Strollers will offer large wheels for easier pushing, lock-out mechanism on the swivel wheels to keep your stroller moving forward, and some even offer suspension in the frame for a smoother ride.
Educational: Another category of special needs strollers to consider is Bus Transport Strollers. All of the special needs push chairs in this section have been crash-tested for use with tie-down systems in buses and vans during transportation.
---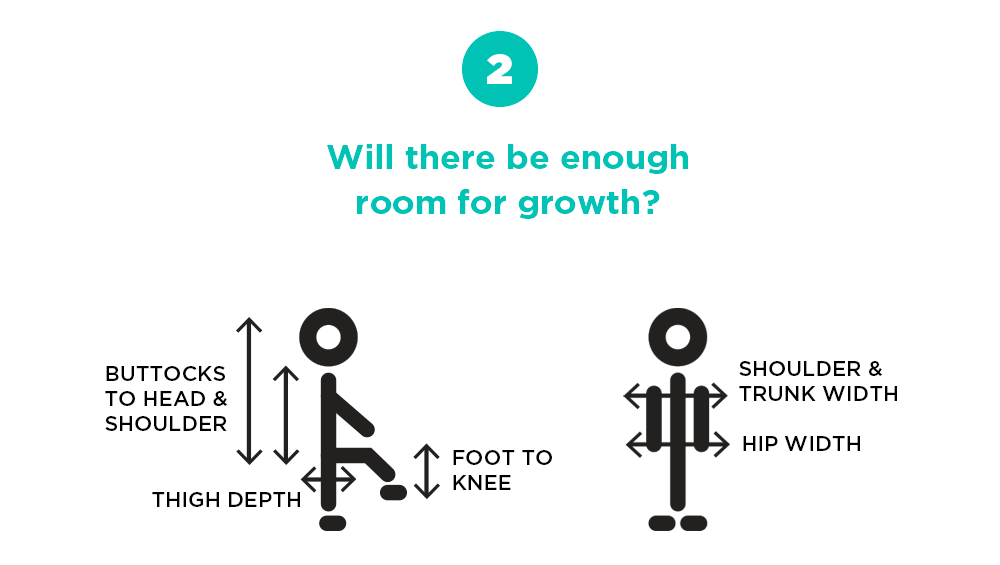 It is always important to order a special needs stroller to fit your child now. However, you also want to make sure that there will be years of growth available in the adaptive pushchair that your purchase. Most strollers have growth built into them or offer accessories to help them "grow" with your child. Your child's most important measurements for fitting a special needs stroller are:
Thigh Depth - corresponds with seat depth of the stroller
Buttocks to Head - corresponds with seat back height of the stroller
Foot to Knee - corresponds with footrest to seat height of the stroller
Hip Width - corresponds with seat width of the stroller
Weight - corresponds with the maximum weight capacity of the stroller
Our therapists can help you with a proper fit… to start please click SIZING HELP and complete a simple form.
---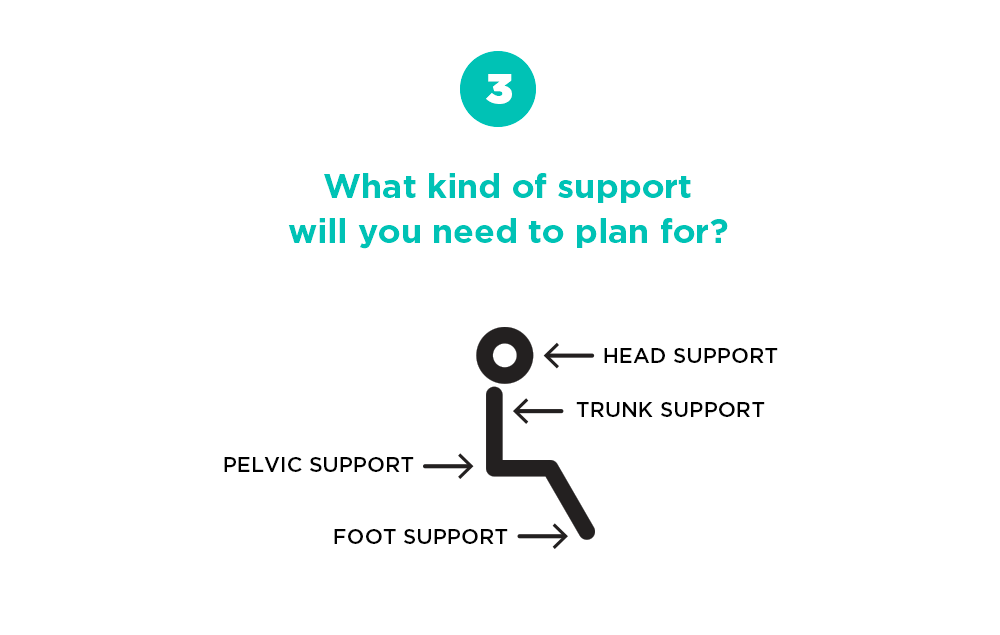 Special needs strollers offer extra support to help the user maintain a sitting position. The amount of support can be customized by adding different accessories for the areas of the body that need assistance. To view the available accessories for each item, click on the "Accessories" Tab. Some of the most common areas that require positioning accessories are: head, trunk, pelvis and feet.
---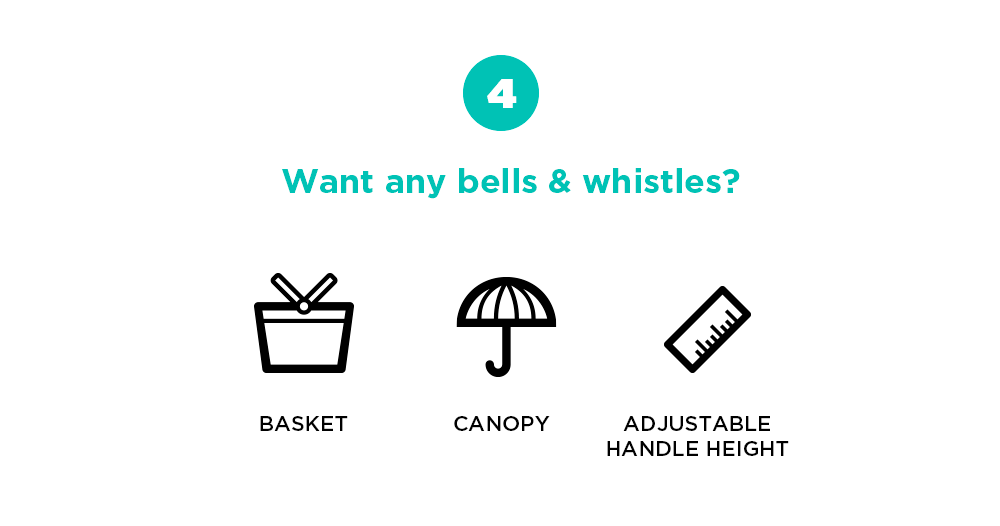 Typically "Bells + Whistles" on special needs strollers make the user and caregiver's day less stressful. A Shopping Basket can be used to carry any medication or personal hygiene items that are needed throughout the day. Canopies offer protection from the sun for user's with light sensitivities. They can also block out harsh fluorescent lights found in many public venues. An Adjustable Handle Height helps the care-giver maintain proper standing posture while pushing the stroller. This is also helpful when you have more than one care-giver of different heights. Many other "Bells + Whistles" are often available. Click on the "Accessories" Tab on the item page to view all of the offerings for each item.
Please feel free to or call us toll free at (800) 371-2778 with any questions that you may have about finding the best special needs stroller choice for you and your child. We are here to help you!
By Katie Bergeron Peglow, PT, MS