How To Choose the Best Bathroom Seat
By Katie Bergeron Peglow, PT, MS
With so many special needs bathroom seat options available, finding the best one can be a daunting task. To get started, use these few basic questions: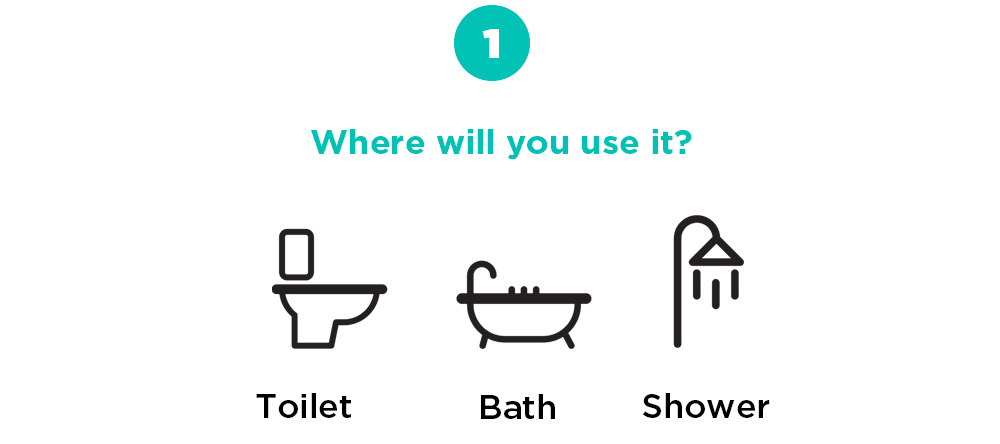 Toileting Chair: A special needs toileting seat is any type of device that provides support to the user to achieve a new level of independence. There are products that are just simple Potty Seats, other begin as basic Commodes and become more complex as you add more accessories.
Bathing Chair:For individuals that need support to maintain a sitting position in the bathtub, a special needs bathing chair can be the solution. There are many models available like the Rifton Blue Wave Bath System. This special needs bath seat features height-adjustable legs, support straps, and lateral head support.
Showering Chair:Another type of special needs bathroom seat is the showering chair category. The Columbia Medical Ultima Access Rolling Shower/Commode Chair helps to eliminate the number of transfers needed to get from a bed to the bathtub and then back again. Special needs shower chairs most often have wheels and offer many different accessories to customize the specific support needed for the user. Columbia Medical also offers an Columbia Medical Ultima Access Bath Transfer with Foldable Base. Special needs bath transfer systems allow you to have the same convenience of a shower chair when your bathroom only has a bathtub. The transfer bench takes away the barrier of the bathtub.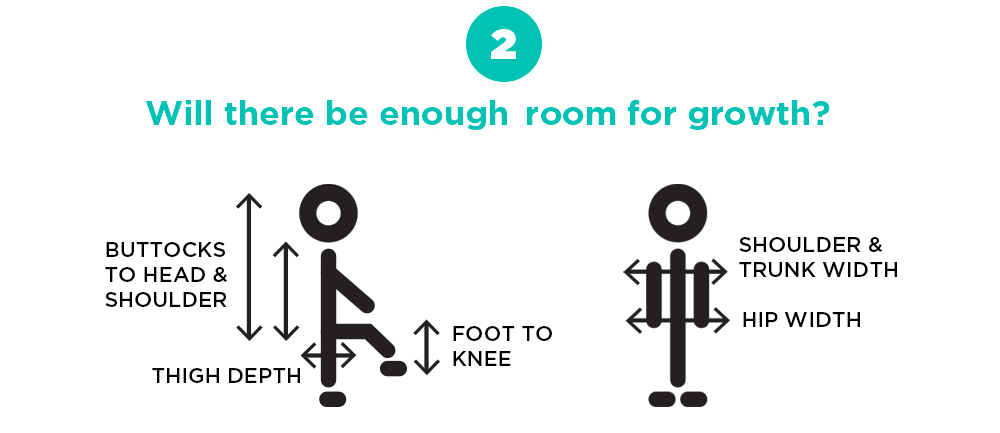 It is always important to order a special needs bathroom seat to fit your child now. However, you also want to make sure that there will be years of growth available in the special needs equipment that you purchase. Your child's most important measurements for fitting most special needs bathroom seats are:
Hip Width - corresponds with seat width of the special needs bathroom seat
Chest Width - corresponds with seat back width in between trunk laterals (if offered) for the special needs bathroom seat
Shoulder Width - corresponds with seat back width of the special needs bathroom seat
Seat to Top of Head - corresponds with height of the seat back on the special needs bathroom seat
Seat to Top of Shoulders - corresponds with height of the seat back when a posterior (back) head support is not available for the special needs bathroom seat
Thigh Depth - corresponds to the seat depth of the special needs bathroom seat
Foot to Back of Knee - corresponds to the footrest to seat height (if offered) for the special needs bathroom seat
Weight - corresponds with the maximum weight capacity of the special needs bathroom seat
Our therapists can help you with a proper fit… to start please click SIZING HELP and complete a simple form.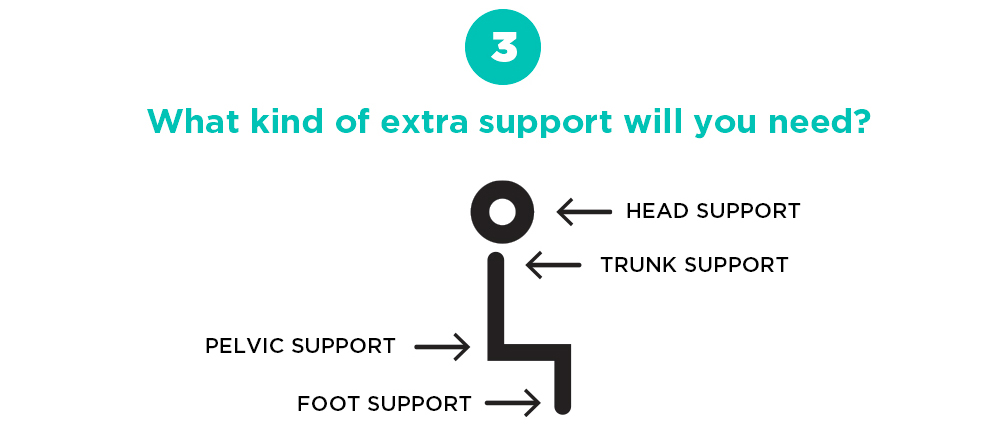 Special needs bathroom seats offer extra support to help the user maintain a sitting position and stay secured to the seat in a wet, slippery environment. The amount of support can be customized by adding different accessories for the areas of the body that need assistance. To view the available accessories for each item, click on the "Accessories" Tab. Some of the most common areas that require positioning accessories are: head, trunk, pelvis, and feet.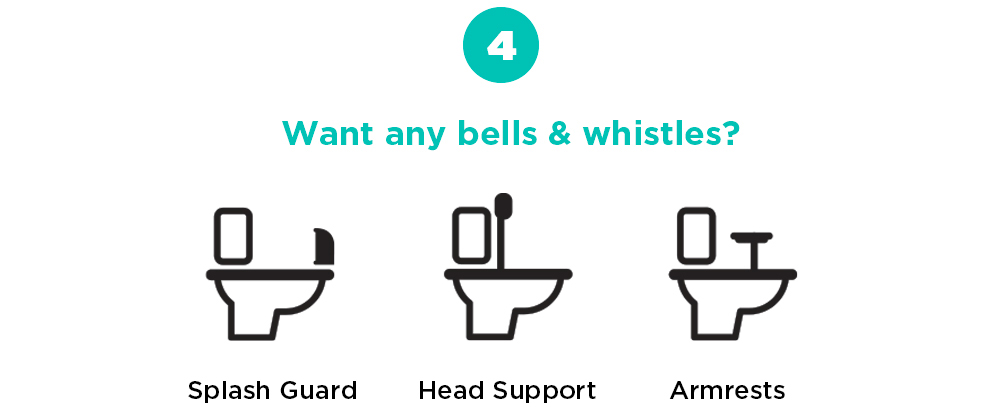 Typically "Bells + Whistles" on special needs bathroom seats add to the user's and the caregiver's experience. A Splashguard provides a deflector to help keep urine flowing into the toilet or commode, like with the Columbia Medical Soft-Flex Splash Guard. A Head Support can be added to many different bathroom seating systems to provide lateral (side) support to the head like with the Columbia Medial Head Support. A set of Armrests offers a support surface for the forearms to set on to help keep the trunk and head in alignment. The Columbia Medical Detachable Armrests provide the support when needed for the arms, but can be removed for transfers in and out of the chair.
Please feel free to or call us toll free at (800) 371-2778 with any questions that you may have about finding the best special needs bathroom equipment choice for you and your child. We are here to help you!