With World Down Syndrome Day right around the corner on March 21st, there is no better time to share the abundance of resources that are available for individuals who have been diagnosed with Down Syndrome and those that support them. Down Syndrome International and the United Nations have collaborated on this event since 2006 and bring together the best the world has to offer in the following areas:
Showing how effective and meaningful participation of persons with Down syndrome can be achieved via accessible information and communication, good support and inclusive consultation
Empowering persons with Down syndrome, those supporting them and their representative organizations, to advocate for effective and meaningful participation
Reaching out to key stakeholders, including education, health and social care professionals, employers, community and public bodies, the wider disability movement, media and the wider community to disseminate this message and bring about change
Down Syndrome is a condition in which a person has an extra chromosome. Chromosomes are important because they carry the vast majority of a person's genetic information. They determine how a baby's body forms during pregnancy and how the baby's body functions as it grows in the womb and after birth. Babies with Down Syndrome have an extra copy of chromosome 21. Down syndrome is the most common chromosomal condition diagnosed in the United States with approximately 6,000 children with Down syndrome born each year.
There are three types of Down syndrome that are difficult to differentiate without understanding an individual's chromosomal makeup.
Trisomy 21: About 95% of people with Down syndrome have Trisomy 21. With this type of Down syndrome, each cell in the body has 3 separate copies of chromosome 21 instead of the usual 2 copies.
Translocation Down syndrome: This type accounts for a small percentage of people with Down syndrome (about 3%). This occurs when an extra part or a whole extra chromosome 21 is present, but it is attached or "trans-located" to a different chromosome rather than being a separate chromosome 21.
Mosaic Down syndrome: This type affects about 2% of the people with Down syndrome. Mosaic means mixture or combination. For children with mosaic Down syndrome, some of their cells have 3 copies of chromosome 21, but other cells have the typical two copies of chromosome 21. Children with mosaic Down syndrome may have the same features as other children with Down syndrome. However, they may have fewer features of the condition due to the presence of some (or many) cells with a typical number of chromosomes.
It is important to remember that even though people with Down syndrome may have similar physical and behavioral characteristics, each person will have different strengths and weaknesses. Most people with Down syndrome will have an IQ (a measure of intelligence) in the mildly to moderately low range. Most young children with Down syndrome will be slower to develop language skills and motor skills than their typically developing peers. Early Intervention is a federally run program administered by each state that provides services for children who are experiencing delays in their development. Services can include speech, occupational and physical therapy as well as special instruction and others. These services can often help babies and young children with Down Syndrome develop their full potential.
Below is a listing and short description of some of the well-established organizations that provide support to people with Down syndrome.

---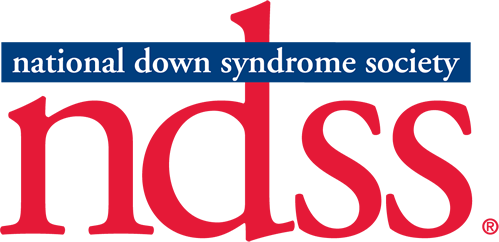 ---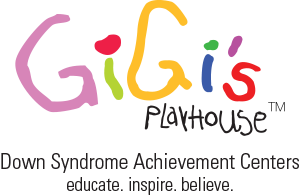 ---

---

---

Receiving the diagnosis of Down syndrome can be overwhelming. Rest assured you will not be on this journey alone. There are many who have very successfully walked this road before you and those that are more than willing to walk this road beside you. And you in turn just might be able to make the road a little bit easier for those who will follow you.