Adaptive Equipment Funding
People with developmental disabilities and special needs often benefit from the use of assistive devices and adaptive equipment also known as durable medical equipment (DME). This equipment can be needed at home, at school and in the community. Adaptive equipment includes such items as specialized seating, standers, walkers, gait trainers, specialized car seats and strollers, lifts, bathroom equipment, beds, mattresses, positioning/ rehab equipment, and the list goes on and on. Unfortunately, the funding for these items does not go on and on. Insurance coverage, even for pieces of equipment that can be justified as medically necessary, is often limited or denied leaving families in the lurch. Sometimes there are pieces of equipment that will significantly improve quality of life or offer just the right assistance to allow a person to meet their potential and insurance companies will term them "items of convenience" or "luxury items". The people making these decisions often have no significant experience caring for a person with special needs. And despite their often dire impact, the number of decisions made to deny insurance coverage for adaptive equipment appears to be increasing. Just as difficult and frustrating are the often long waits families must endure as insurance companies deliberate through denials and appeals for insurance coverage of these items.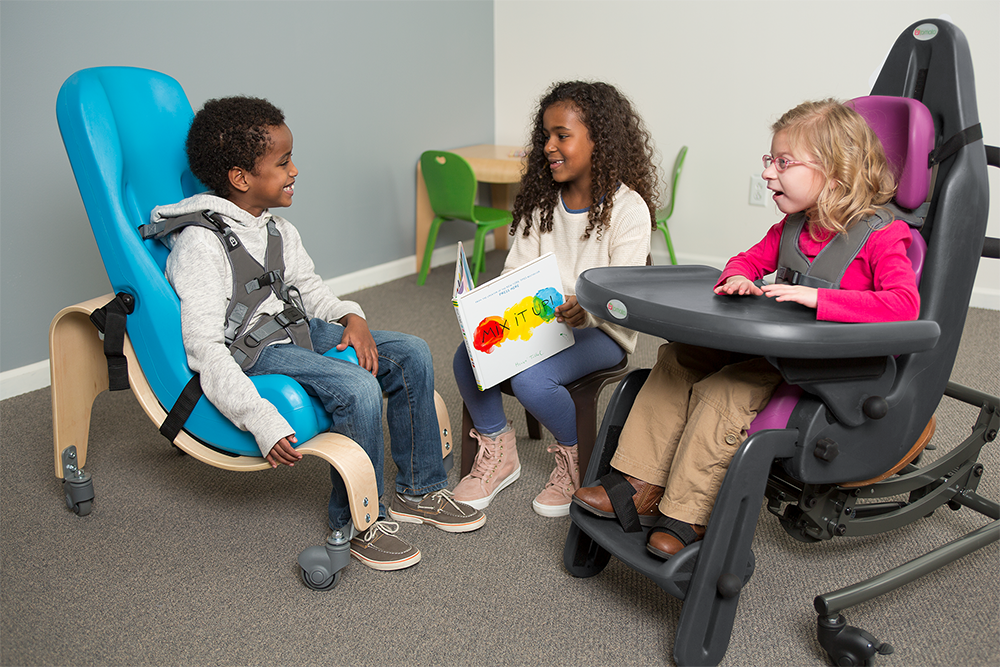 Thankfully, we live in a time when connections to unique resources for just about anything are only a google search away. Finding alternate funding for adaptive equipment has never been easier. There are many, many non-profit charitable organizations and foundations that have made offering financial assistance for adaptive equipment a part of what they do as a means of providing support to individuals with developmental disabilities and special needs. In this article we will explore just a few of them. Often social networking with other families from your area who have a family member with special needs can bring in a wealth of knowledge that is specific to your area and may also be specific to your family member's diagnosis.
---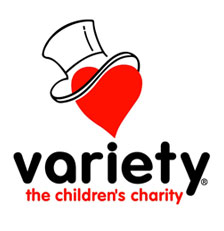 Variety International Children's Fund
Founded in October of 1927 as a social club for men involved in show business, this small group of 11 were faced with a highly unusual situation on Christmas Eve of 1928. As they played cards in the back room of the Sheridan Square Film Theatre in Pittsburg, PA a one-month-old baby girl was left on the steps of the theatre with a note pinned to her clothing.

Please take care of my baby. Her name is Catherine. I can no longer take care of her. I have eight others. My husband is out of work. She was born on Thanksgiving Day. I have always heard of the goodness of showbusiness people and pray to God that you will look after her. Signed, a heartbroken mother


Efforts to trace the mother failed and members of the social club accepted responsibility for her care, naming her Catherine Variety Sheridan. What began as assistance for one child in need has since blossomed into one of the world's greatest children's charities. Currently they are comprised of a network of 42 offices in 13 countries and have aided millions of children through the generosity of their donors. Variety states their aim is to maximize the real, long-term positive social impact for children through the provision of imperative, relevant and practical equipment, services and experiences.
It is through Variety's Freedom Program that focuses on the delivery of vital life-changing equipment and services for mobility, independence and social inclusion to individual children and children's organizations that financial assistance for adaptive equipment and durable medical equipment is given. Unlike most charitable organizations that focus on a single area problem or issue, Variety focuses on multiple unmet needs of children who are sick, disadvantaged or live with disabilities and other special needs at a local and national level.
---
Easterseals
In 1907, Ohio-businessman Edgar Allen lost his son in a streetcar accident. The lack of adequate medical services available to save his son prompted Allen to sell his business and begin a fund-raising campaign to build a hospital in his hometown of Elyria, Ohio. Through this new hospital, Allen was surprised to learn that children with disabilities were often hidden from public view. Inspired to make a difference, in 1919 Allen founded the National Society for Crippled Children, the first organization of its kind. In the spring of 1934, the organization launched its first Easter "seals" campaign to raise money for its services. To show their support, donors placed the seals on envelopes and letters. Cartoonist J.H. Donahey designed the first seal. Donahey based the design on a concept of simplicity because those served by the charity asked, "simply for the right to live a normal life." The lily - a symbol of spring - was officially incorporated as the National Society for Crippled Children's logo in 1952 for its association with new life and new beginnings. The overwhelming public support for the Easter "seals" campaign triggered a nationwide expansion of the organization and a swell of grassroots efforts on behalf of people with disabilities. By 1967, the Easter "seal" was so well recognized, the organization formally adopted the name "Easter Seals."
Now known as Easterseals with a new logo, it was a leading advocate for the American Disabilities Act (ADA) and actively lobbied in Washington and across the country for its adoption. Easterseals also created one of the most powerful public service campaigns in the nation for the ADA with messages to support the law and its implementation. After the passing of the ADA, Easterseals worked tirelessly to ensure that all people are empowered to access their rights. Today Easterseals offers indispensable resources to more than a million people and families living with a disability annually. Their best in class, inclusive services are provided through a network of 69 local Easterseals offices in communities nationwide, along with four international partners in Australia, Mexico, Puerto Rico and Canada.
Connect with your local Easterseals affiliate or service center by using your zip code on the Connect Locally tab of their website.
---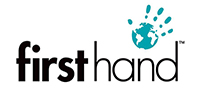 First Hand Foundation
The First Hand Foundation is a philanthropic arm of the Cerner Corporation founded in 1979. Cerner is a supplier of health information technology solutions, services, devices and hardware. The First Hand Foundation was founded by three Cerner associates who channeled their passion and dedication to transforming health care into a foundation focused on giving back to the community, especially children, with medical and health needs. In 1995 they helped their first child by providing case grant funding. To date, they have changed the lives of more than 475,000 individuals in 93 countries. Here is one of those stories.

Rickey loves basketball and swimming like any 9-year-old boy. However, because of cerebral palsy and paralysis, he requires assistance to get in and out of the car to enjoy these activities. Ricky's doctor recommended a special car seat with a base that swivels, allowing his parents to lift him straight out of his seat- not up and over the side of it. First Hand provided funding for the car seat, and now, mom and dad can turn Ricky's seat to face the side of the car and move him directly into his wheel chair.


First Hand accepts case grant applications from the United States and through select international providers. Review the financial guidelines and funding criteria to Apply for a Case Grant.
---
Make-A-Wish Foundation
Make-A-Wish Foundation was founded by Frank Shankwitz, his wife Kitty and several others in 1980. Shankwitz was an officer on the Arizona Highway Patrol when he and some fellow officers granted the "wish" of a 7-year-old boy with leukemia who wanted to be a Highway Patrol Motorcycle Officer like his heroes, Ponch and Jon from the television show CHiPs. The boy, Chris Greicius, was made the first and only Honorary Arizona Highway Patrol Officer in the history of the organization, complete with a custom made uniform, badge and Motor Officer Wings. Chris succumbed to his illness a few days after receiving his "wish" and was buried with full police honors with Shankwitz leading the police funeral procession. Chris was the inspiration for Shankwitz's idea to start a non-profit foundation that would let children "make-a-wish" and have it come true.
Today, in the U.S. and its territories, a wish is granted every 34 minutes. Make-A-Wish is one united family, but it is also a collection of independently chartered nonprofit organizations that stand committed to a shared vision and mission. To find a local chapter near you, Click Here.
Children eligible for this program must be
Diagnosed with a critical illness, such as a progressive, degenerative or malignant condition that is placing the child's life in jeopardy.
Older than 2½ years and younger than 18 years.
Has not received a wish from another wish-granting organization.
To refer a child, Click Here.
---
Wheel to Walk Foundation
The Wheel to Walk Foundation aids people who live in Oregon, Washington, Idaho and California and is included here as an example of the resources that can be found in your own local communities.
The Wheel to Walk Foundation is a non-profit organization that helps children with disabilities, 20 years and younger, obtain medical & adaptive equipment or therapy services not provided by insurance. They assist with the purchase of items such as therapy tricycles, adaptive strollers, shower chairs, specialized seating and gait trainers, just to name a few. As an organization, they strongly believe that no child or young adult with special needs should go without items that could improve the quality of his or her daily life.
Sandy Getman is the driving force behind the mission of this organization. Having a granddaughter with Muscular Dystrophy, Sandy has seen firsthand the difficulties one goes through to get the essential equipment needed to help with day-to-day activities. When Sandy's granddaughter was diagnosed with Spinal Muscular Atrophy at the age of two, she knew there was nothing she could do about it but had to DO something. She held her first fundraiser (a Christmas Luncheon, a tradition that continues today) and raised $400 dollars and was thrilled to be able to donate that money to the Muscular Dystrophy Association. Since then, Wheel to Walk has flourished and places their focus on purchasing medical equipment and services for children with special needs so they can thrive and be the best they can be.
In a recent conversation with Pam Bergeron, Consumer Sales Manager at Adaptivemall.com, LLC, an online pediatric adaptive equipment website, Pam expressed the company's commitment to working with alternate funding sources for the purchase of adaptive equipment. She reports that at Adaptivemall.com they understand the financial burdens that can be placed on families who require these items and genuinely want to ease the way. The inspiring story of how they got their start can be found Here.