Living With… Pitt Hopkins Syndrome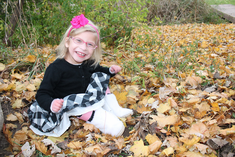 Ella is a 4-year-old little girl that has a smile that captivates everyone she comes in contact with. Ella's Mom and Dad, Michele & Brian, knew that something was different with their third pregnancy at 34 weeks. Michele's amniotic fluid levels were too low. This lead to multiple ultrasound checks each week until Ella was born at full term weighing 5 pounds 13 ounces.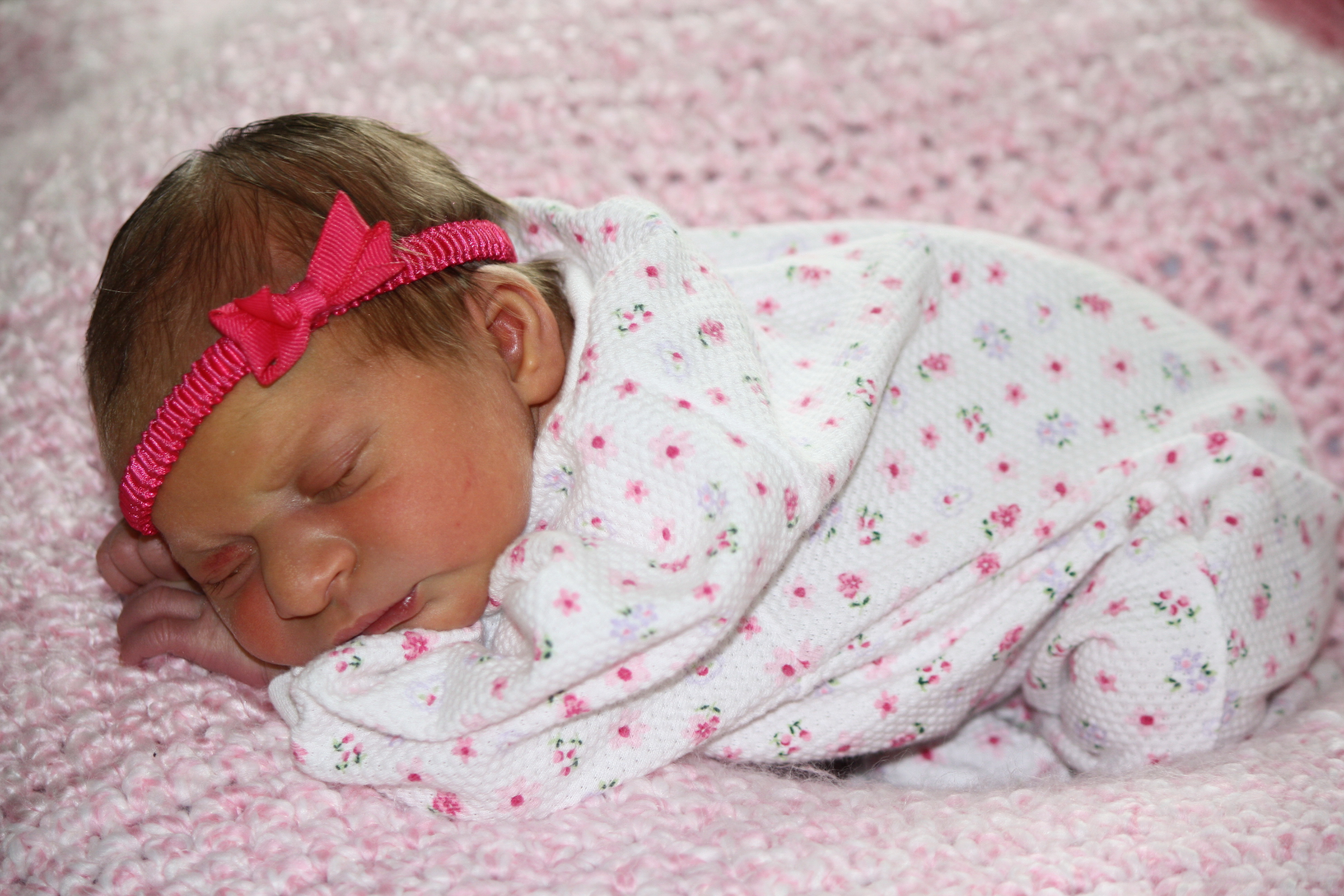 This was the beginning of Ella's determination showing through since the doctors estimated that she would only weight between 3 and 5 pounds at birth. Despite having low sugar levels at birth, Ella passed her APGAR scores. After several genetic tests, Ella was diagnosed with Pitt Hopkins Syndrome (PTHS), a rare genetic disorder affecting a specific gene, TCF4, located in chromosome 18. Children with PTHS typically have an intellectual disability and a developmental delay (from hypotonia) which can range from moderate to severe. Many children with PTHS have breathing issues, seizures, gastrointestinal issues, and distinctive facial features.
Ella attends preschool 5 days a week for 2.5 hours each day. In addition to preschool, Ella has many other therapies that she attends throughout each week to help with her development and independence. Ella loves her pool therapy, horse therapy, music therapy, and recently has added a dance class too!
Ella uses adaptive equipment throughout her day to help her gain independence with her daily life. She uses the Thomashilfen EASyS Stroller on the bus to go to and from school. Ella can often be found in her Leckey Prone Stander doing activities with her family at home. Michele says that Ella is now able to sit at the table with her family with the Special Tomato Height Right Chair. For increased independent mobility in her home, Ella uses her Kid Walk. And when it comes to playing outside with her brothers and the neighborhood kids, Ella chooses between the Rifton Pacer and the Triaid Imp.
Ella is non-verbal but is a great communicator. She uses vocalizations, sign language, picture cues, and facial expressions to let you know her wants and needs. Michele remembers when Ella figured out how to play peek-a-boo with the family, a very proud moment for all of them!
Ella is surrounded by a community that loves and cares for her and her family. Early on, neighbors would bring meals to help the family. Now the neighborhood children play with Ella while all of the parents cheer her on. Ella's first physical therapist, Janet, still works with her…four years later. The special bond that Ella has developed with Janet is priceless.
Family is also extremely important to Ella's family. They are surrounded by extended family in the city where they live. Ella's maternal grandmother just loves to spend as much time as she can with Ella! Ella's brothers, Nate & Matt, just love their sister. They play with her, protect her and encourage her!
Each year, Ella's family celebrates her birthday with a fund raiser for Pitt Hopkins Research Foundation, Ella's Bounce Extravaganza! Each year it grows and this past September, they were able to raise over $10,000!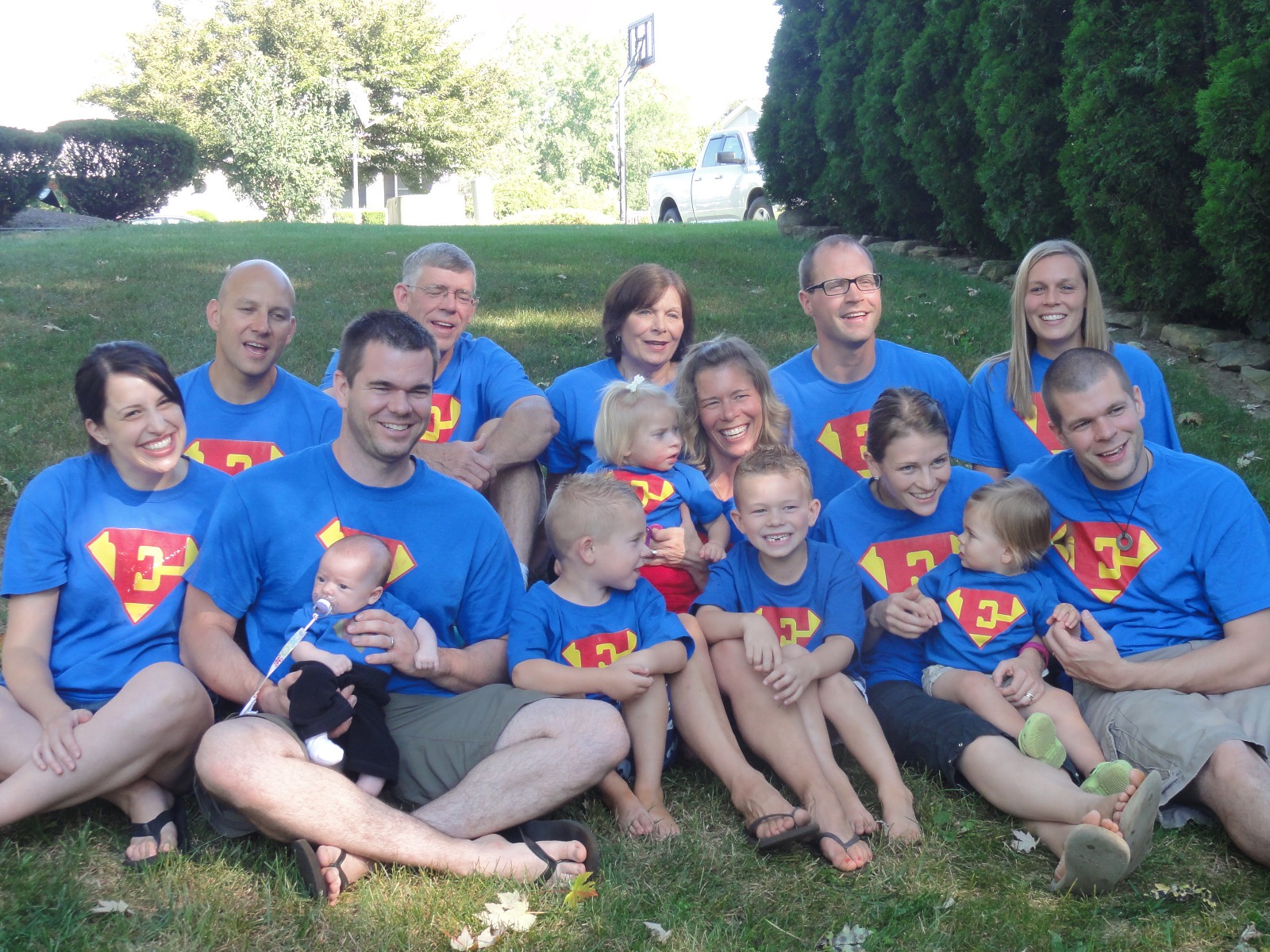 Even though Michele explained that she sometimes misses what she could have had if Ella didn't have Pitt Hopkins Syndrome, she is not sad about it. Ella has brought a dynamic to their family that helps each personality shine brighter!