How To Choose the Best Stander
By Katie Bergeron Peglow, PT, MS

With so many special needs stander options available, finding the best one can be an overwhelming task. A basic, yet necessary question that you need to ask yourself is: "Where will you use it?"


Home:
Carrying out therapy goals at home can sometimes be overwhelming. Consider finding a stander option that would fit into your kitchen so that your child can be part of the crowd with dinnertime preparations. Or perhaps find one that can fit into your family room for "chill-out" times.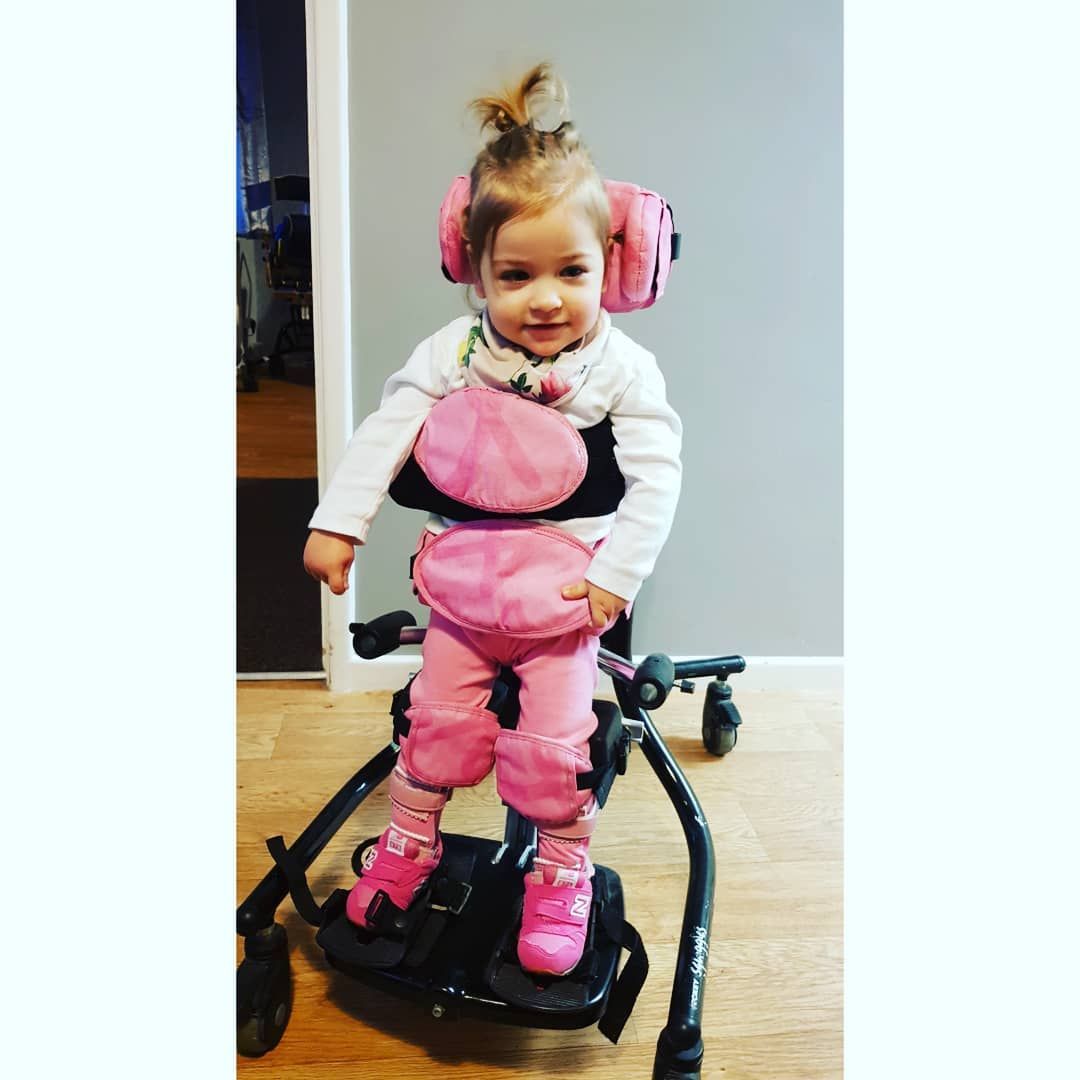 School:
In a school setting, having a versatile stander available to fit the needs of many different children is always a good plan. Consider one of the many 3-Way Standers that offer prone, supine and upright standing positions.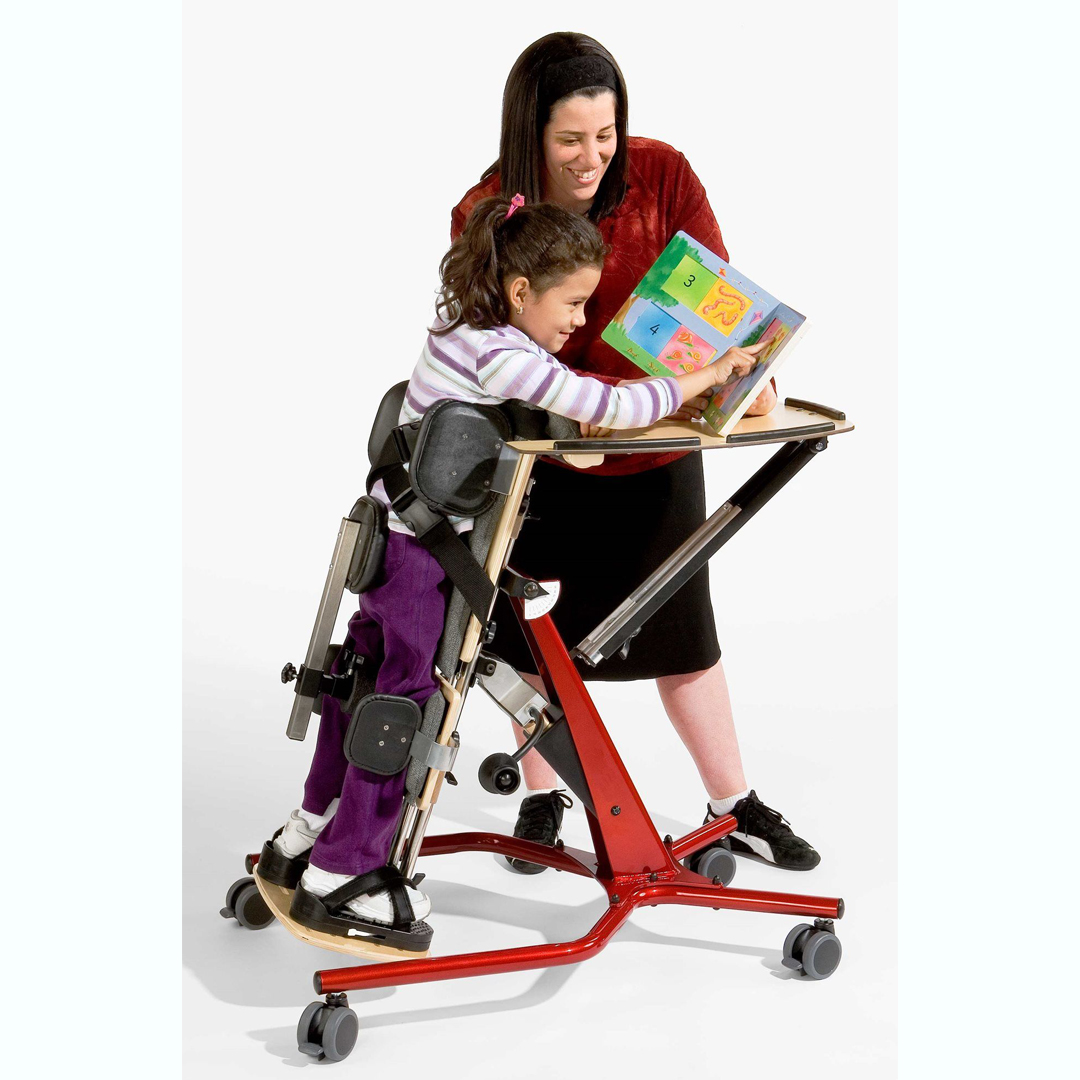 On the Move:
Mobile Standers are a great option for children to get around while working in the standing position. Mobile standers give users the ability to get around independent, or with assistance, while in the standing position. This is great for peer interaction at school, on the playground and at home with kids in the neighborhood. It's also a functional way to help out with mealtime at home.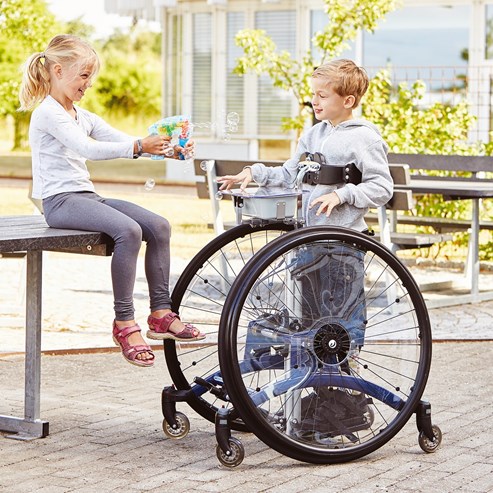 It is always important to order a special needs stander to fit your child now. However, you also want to make sure that there will be years of growth available in the adaptive standing system that you purchase. Most standers have plenty of growth built into them. Your child's most important measurements for fitting a special needs stander are:
Hip Width - corresponds with width of the stander
Chest Width - corresponds with width of the stander
Shoulder Width - corresponds with width of the stander
Floor To Chest Height - corresponds with height of the chest support on the stander
Weight - corresponds with the maximum weight capacity of the stander
Our therapists can help you with a proper fit… to start please click SIZING HELP and complete a simple form. Special needs standers offer extra support to help the user maintain a standing position. The amount of support can be customized by adding different accessories for the areas of the body that need assistance. To view the available accessories for each item, click on the "Accessories" Tab. Some of the most common areas that require positioning accessories are: head, trunk, pelvis, knees and feet.
Typically "Bells + Whistles" on special needs standers add to the user's experience. An Activity Tray provides a surface for activities like reading, games, eating, drinking and crafts. A Grab Rail offers a secure place for the user to hold on. Sometime standing can produce some anxiety if the user is not use to being in a standing position. A Grab Rail can also provide an "anchoring" spot for users to hold onto to brace their arms so that they can work on lifting their head. A Communication Tray provides a secure spot for most types of communication system to be placed. Many other "Bells + Whistles" are often available. Click on the "Accessories" Tab on the item page to view all of the offerings for each item.
Please feel free to or call us toll free at (800) 371-2778 with any questions that you may have about finding the best special needs stander choice for you and your child. We are here to help you!